These Christmas trees are very easy to do. It is good to perform them several different sizes – will give an interesting decorative effect. Without a doubt, will inspire the eye, when you place it in a prominent place, eg. on the mantel or tabletop. Amateurs will love Christmas decorations, including Christmas trees are also a good idea for a Christmas gift for a loved one. Below you will find projects that will help you in the execution of lovely trees.

Green String Christmas Tree – This Green String Christmas Tree is the perfect little craft to start your holiday season! Plus it is easy enough to make with your kids!

A Very Pom Pom Christmas – I fell in love with pom poms and sequins and combined the two to make these vibrant and fun Christmas decorations

Pipecleaner Christmas Tree Bells – Easy DIY pipe cleaner/styrofoam Christmas tree bell ornament tutorial – great last minute craft and handmade gift idea!

Watercolor Cupcake Wrapper Christmas Tree – Just a handful of supplies are needed to make this easy & affordable holiday decoration!

Twig Christmas Tree – Make this natural and simple mini Christmas tree out of twigs.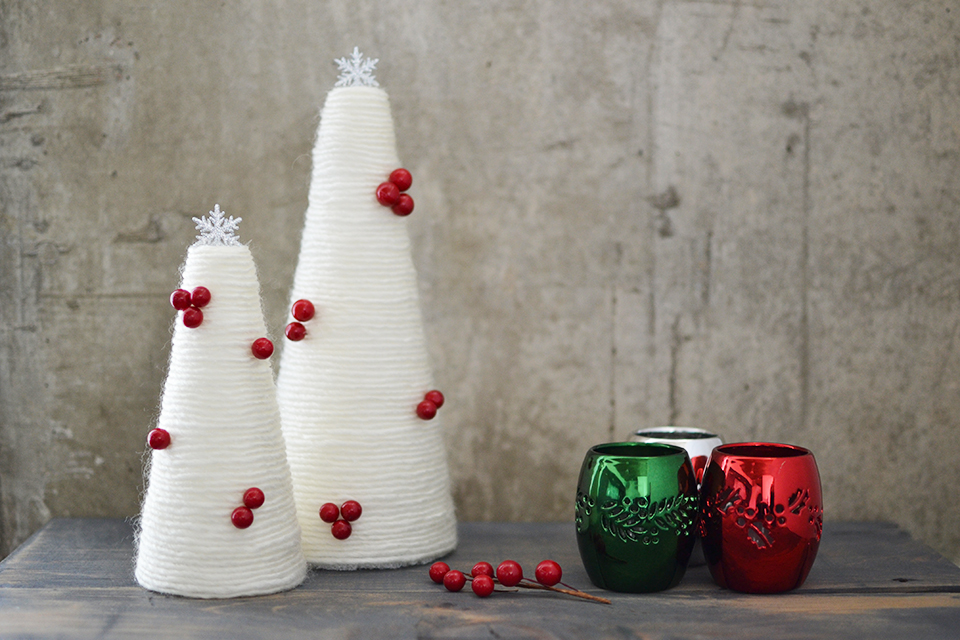 Holiday Yarn Trees – These simple to make yarn trees are a perfect holiday DIY project to decorate your home with.

Little Hands Make Felt Trees – Make a lovely felt tree to decorate your house this Christmas using card and felt! The little ones can help too!

Table top tinsel tree – Make some tinsel table top trees to scatter around your house.

The Easiest Christmas Craft Ever – And the cheapest! Make these scouring pad mini trees in 5 seconds flat!

Silhouette Christmas trees in DIY branch holders – White card stock silhouette trees in DIY branch holders. Get a free printable for the trees.